The fun thing about house hunting in Europe is that you run into all kinds of fascinating old places. You don't really get that in the U.S., or in Japan either, where people tend to knock down houses and rebuild (the land is the important thing there, not the house).
This place for instance, is a 12th century stone built manor house that used to be owned by the Knights Templar. It is near a village called Villedieu (literally, Godtown).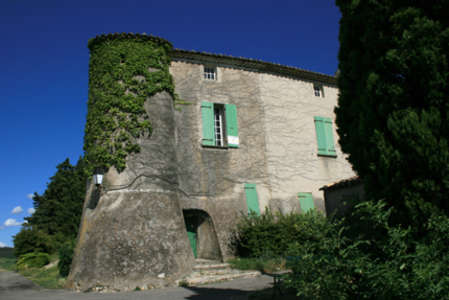 It only comes with 300 square meters of land, which is a drawback (a big house like this deserves at least an acre or 10), but it has 7 bedrooms, original features galore inside, ramparts and amazing views of the surrounding vineyards. The original ad here.
Of course it does cost 890,000 euros, and would probably take at least half that amount in addition to renovate it properly. Still, the fact that a normal person with deep enough pockets can actually buy such a thing is pretty mind boggling.